10 Awesome Marketplaces to Buy CSGO Skins
Do you love to collect CS:Go skins? You're not alone. The demand for buying and selling CS:Go skins has created a huge, worldwide industry. Sometimes it just takes too long to collect them through drops and crates or you can get tired of getting the same items over and over again. Trading skins solve all those problems and add an extra dimension of fun to the CS:GO experience, almost like its own minigame.
So, why not just use the official Steam Marketplace? Other marketplaces often have lower commission fees, allow higher max transaction amounts, and less strict transaction restrictions. Here are 10 of the top marketplaces to buy CS:GO Skins today:
So if you read our intro above you probably think selling your items on the Steam Marketplace is a bad idea. Although Steam has some frustrating rules it comes with the best support, money guarantees, and data protection. Steams charges a 10% publishers fee and takes 5% for itself. There is also a max of $1800 and a minimum of $0.3.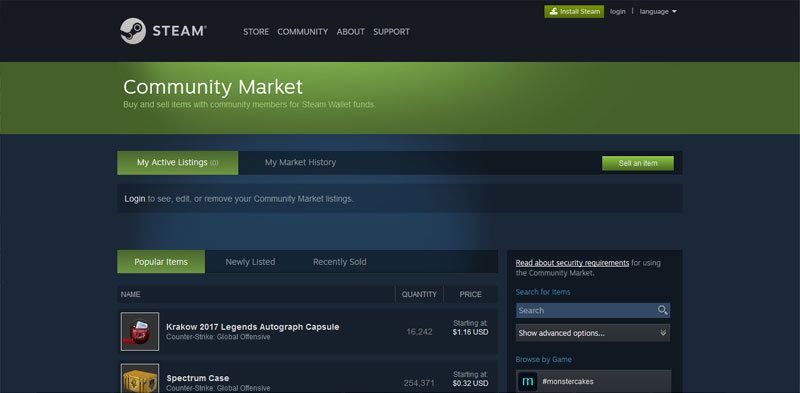 Opskins is the most widely used and probably the best, safest, and most popular CSGO marketplace outside of Steam. Opskins has fairly low rates at 5%. To use Opskins you open a wallet with them that you fund before buying items and from which you cash out when you want to withdraw money. You can also use Paypal as your transaction point with Opskins.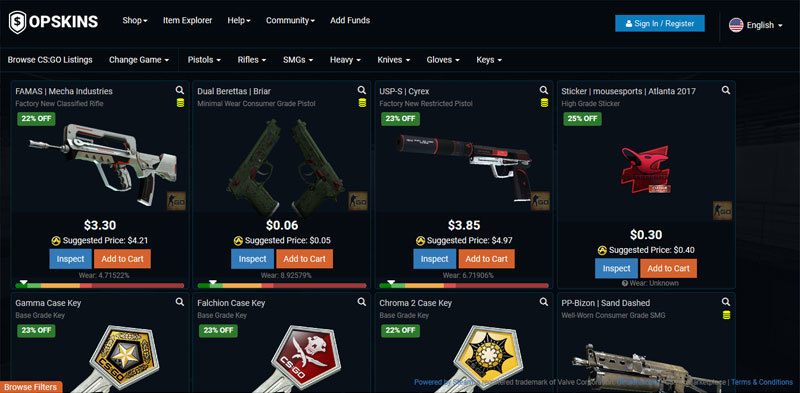 BitSkins charges a maximum 5% fee on items you sell. The cool thing is that this percentage decreases as your sales volumes increase. Next to Opskins, it is also one of the more reputable and bigger marketplaces available. You can transact with BitSkins in many different ways. By debit/credit card, PayPal, BitCoin, and PaySafe. There are some complaints around their customer support though.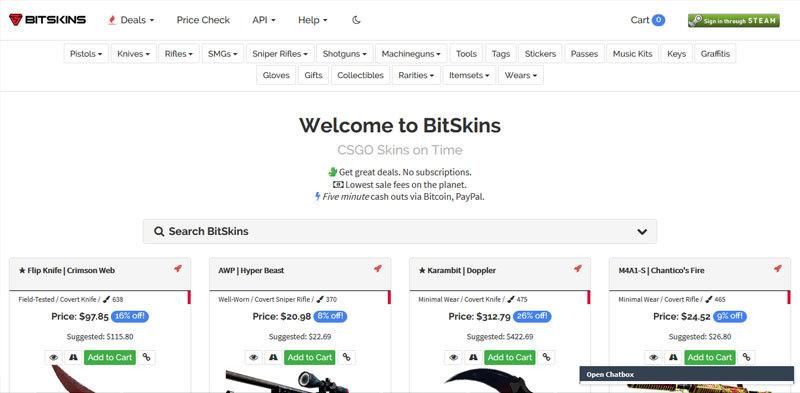 The buying and selling process in Stonefire is a little bit complicated and requires you to be ready to redo or accept offers. Their fee is 10%, which you can lower to 7.5% by adding stonefire.io to your username. They claim to have lower transfer fees than Paypal or any other marketplace. You can also bargain with the seller and make a trade plus money payments.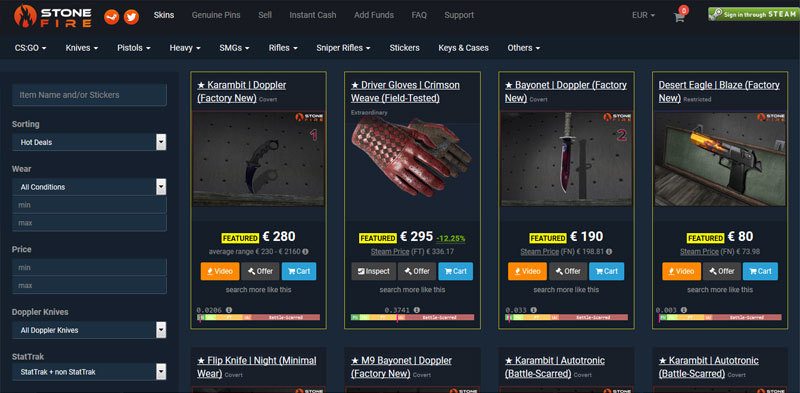 If you are in the EU, Skinbaron is a very good option. It is a German CS marketplace that looks professional and works really well. Most users also agree that the support is pretty good and that the transactions are safe. They also use a variety of payment methods like PayPal, PaySafe, BitCoin, Electronic Cash, and Sofort.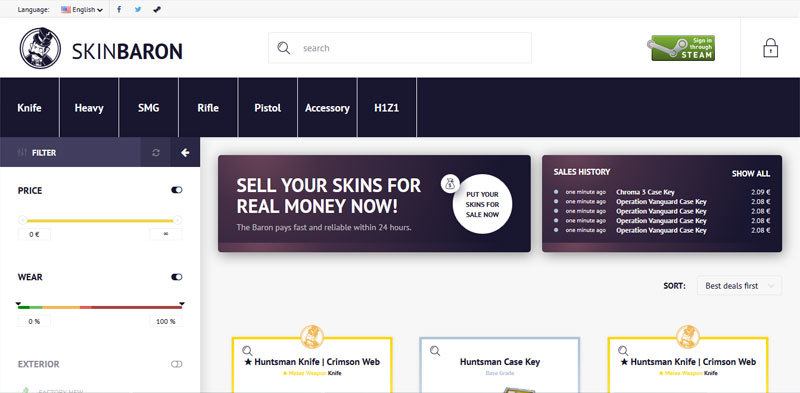 CSGOShop seems like an extremely professional and safe marketplace. They are registered as a corporation in Canada and have impressive user and sale figures. Unfortunately, they only support Paypal as a means to add and withdraw funds. They take no commission from selling items but do take a 5% flat withdrawal fee. The site itself is easy to use and it isn't hard to search for exactly what you want.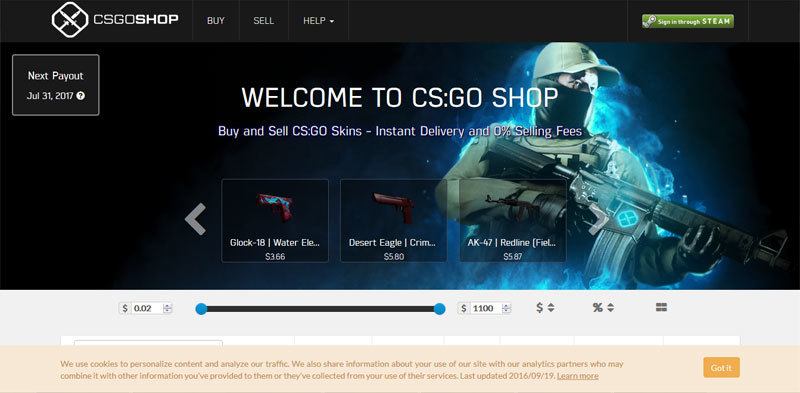 On SkinXChange you can buy and sell CSGO and Dota 2 items. They take 5% per transaction and there is another applicable transaction fee of 2.9%+$0.3 and your payment method will also bill you when you deposit or withdraw funds. By choosing a subscription your fees can go to 1%. They have a strict no-refund policy.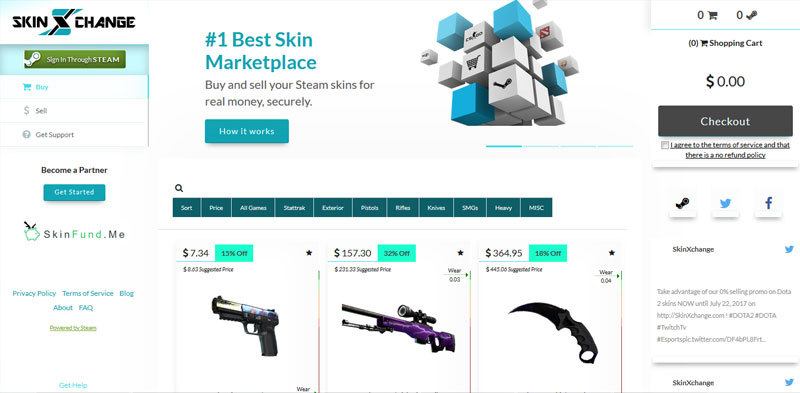 Gameflip does not only sell CSGO skins but all kinds of in-game items from many different games. As such, they also support a wide variety of payment methods like PayPal, BitCoin, and cards like MasterCard, VISA, and American Express. If you have cash or credit balance there are no fees, otherwise, only the transaction fee of the specific method applies.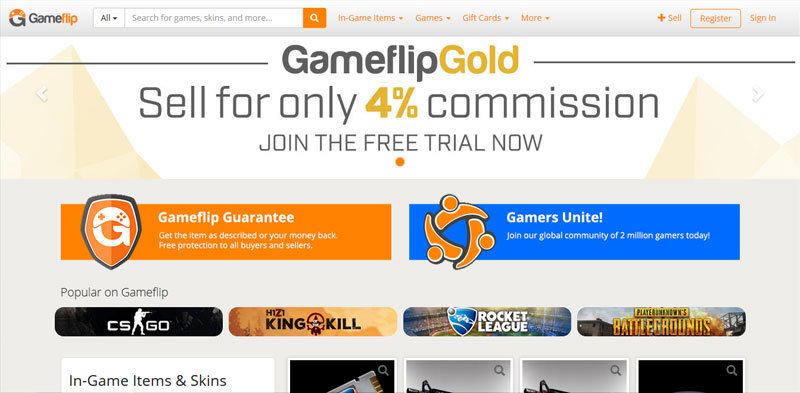 This marketplace sells Dota 2 and CSGO items. A perk of this site is that they regularly run competitions with free giveaways. Their fees are pretty high at 10% but you can bring it down to 5% by making use of their Perks system. There is also a transaction fee based on your chosen method when withdrawing. If your Steam account allows you can also access your purchase immediately.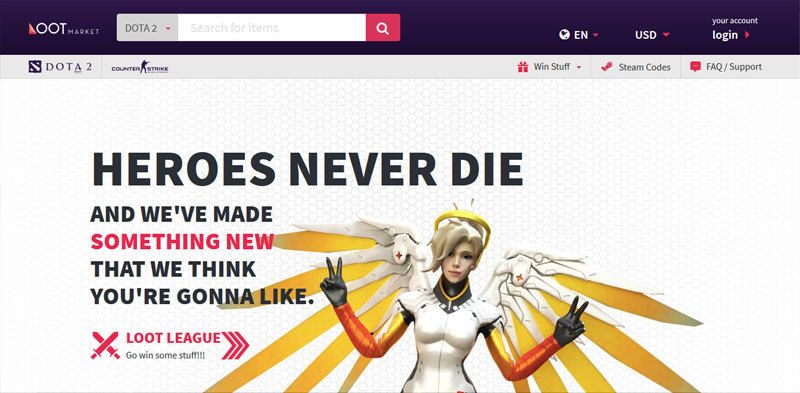 G2G not only sells in-game items but also provide account trades and boosting services. They take security and transaction guarantees seriously. They provide seller rankings, professions, and verification so that you have a good idea of who you are dealing with and whether they offer refunds. All their items and types of transactions come with a 9.99% fee.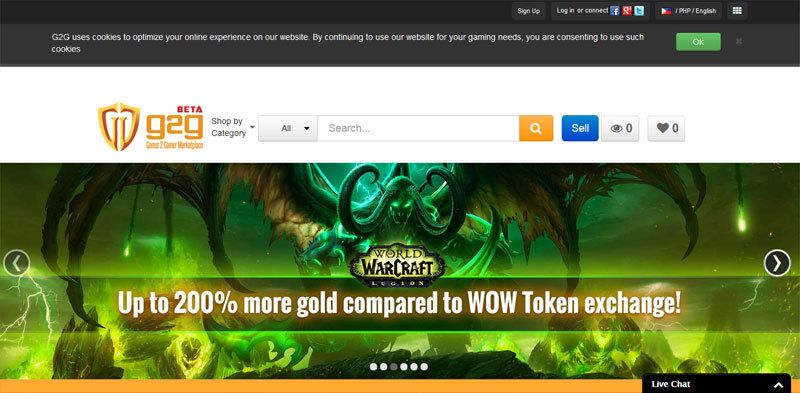 So there you go. We hope this list has opened your eyes to all the options available to you so that you can find your dream CSGO item. Just remember to keep track of your total transaction fees, inspect the trustworthiness of any marketplace first, and familiarize yourself with the market value of items.